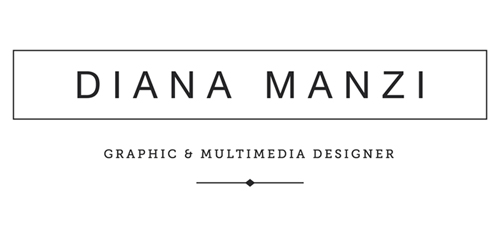 Hi, my name is Diana Manzi! 
I am a Melbourne based graphic & multimedia designer who offers services within branding, print & digital design, illustration, packaging & art direction.
Among other things, I love travelling, eating cheese, discovering backstreet art galleries and the next best café Melbourne has to offer, and I love nothing more than having a good laugh, even at my own expense! I love reading and learning about all things design and fashion and I'll make friends with anyone; whether it's at work, over coffee or on the street.
After graduating from RMIT in 2005, I immediately excelled my career working with major international labels & managing a team of designers.
With over ten years of professional experience, my wealth of knowledge has helped me produce a unique body of work which showcases my love & passion for design, colour & illustration. I have a passion for evoking emotion through clever, well thought out design and I love seeing the results of a brief executed to perfection.
With a commitment to the design process, I produce designs that are well researched, developed & in-line with the client's brief. I have advanced my career through working in various sectors of the design industry including fashion, POS, signage, packaging & online material. 
For any exciting opportunities or if you just want to get in touch, please don't hesitate to contact me!